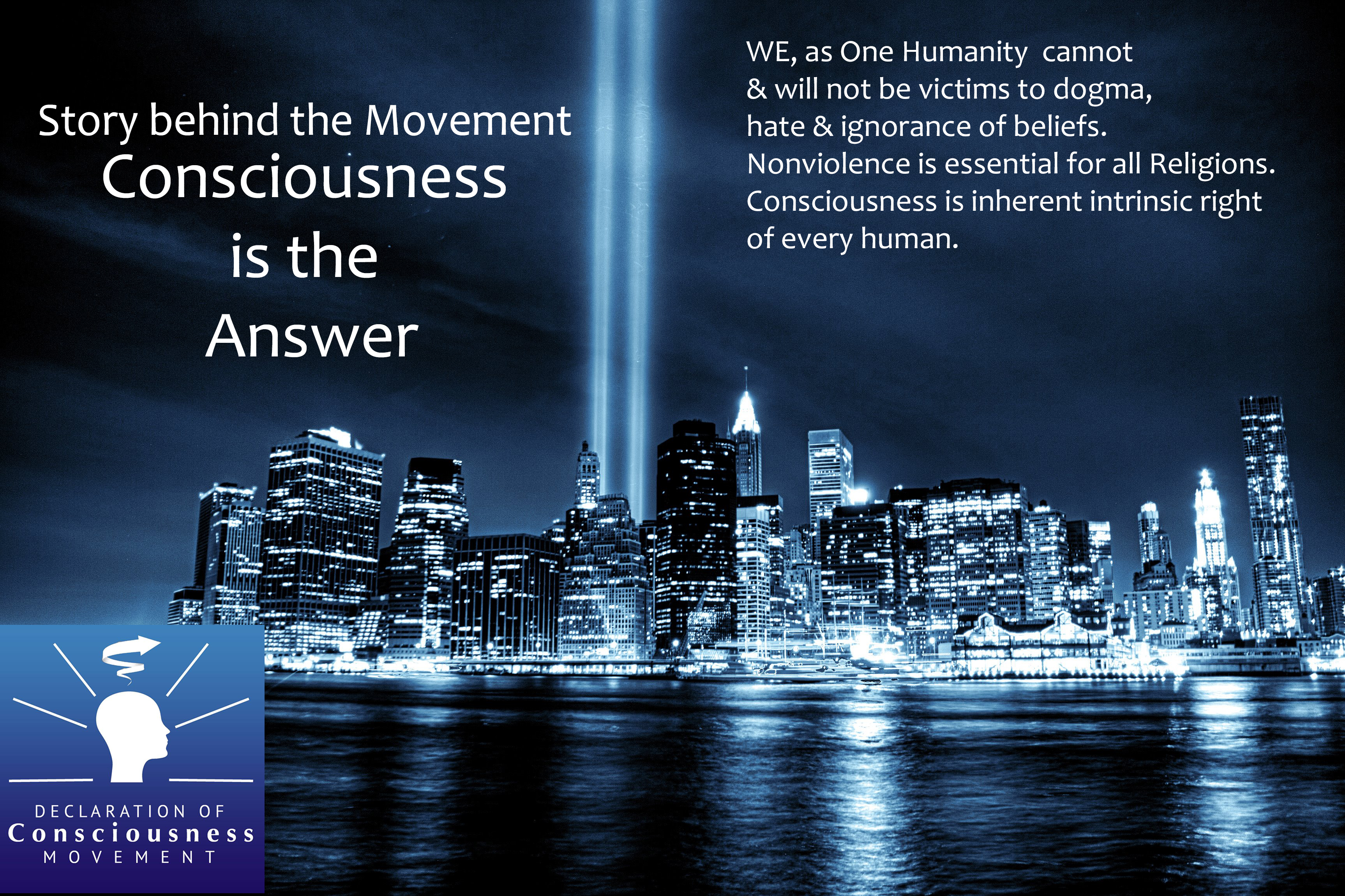 Story behind the founding of Declaration of Consciousness Movement with Nandhiji
Nandhiji: "I arrived in the US ten days before 9/11 in 2000; the terrorist attack that rocked the world. I was pained to see God's name taken and contaminated in the cruel act of terrorism. Three years later, I had the honour to conduct the first opening ceremony of a large yoga gathering in the US called 'Bhakti Fest'. It was held on September 11 and I wanted to commemorate the 9/11 tragedy. We had our gathering chant the name of Allah and it was a question from me to Allah, asking – Where is God in all of this?
It was then another three years later, once again at the Bhakti Fest again held on September 11, when I was ringing the bell, that I found the answer – CONSCIOUSNESS – Consciousness is the only real and true meaningful content in every religion. It's from this moment, that the Declaration of Consciousness Movement was born with the goal for us as people of the earth to come together in consciousness as one humanity.
There are nine aspects of the Movement, which are – non-violence, women's equality, children's welfare, respecting elders, freedom of thought, equality, righteousness, the upkeep of the planet and unity amongst us all, as one humanity, honouring all paths of Consciousness. These are inherent and intrinsic rights of every human across nations.
The Declaration of Consciousness Movement wants to reach everyone through different activities from enterprise, to entertainment, to media, services and information; because when there is Consciousness, there is an optimal mind, abundance, goodness and collective intelligence become ultimate solutions.
One of the principles of the Movement is sustainability, as we all know that every life form on our planet depends on us humans to make conscious environmental decisions, which will shape our global climate and physical plane. Without this mindfulness, life as we know it cannot be sustained." Nandhiji www.nandhiji.com